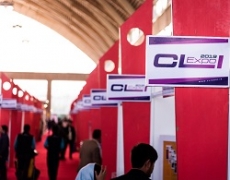 SAMAN EVENTS was chosen as sole international sales agent of Chemical and Laboratory Industry Exhibition 2022.
CLI EXPO 2022 will be held in EXHIBIRAN FAIRGOUND in Tehran in an area of ~10,000 sqm. In CLI EXPO 2021, over 110 exhibitors participated and showcased their state of art products and services.
SAMAN EVENTS will be responsible for international sales and all executive affairs of CLI EXPO 2022.